(enthält nicht-bezahlte Werbung aufgrund Produktpräsentation )
Der Juni war wieder etwas umfangreicher. In der Auktion habe ich mehr Zuschläge bekommen, als ich eigentlich dachte. Daher war eine Flasche doppelt dabei. Nachdem der Preis aber gepasst hat und der Whisky saulecker ist, passt das dann auch. Eine Sonderabfüllung für die Fassstark-Community gab es diesen Monat auch. Die Doublette von Marco Bonn, die ich im April bestellt hatte, hat dann, wie angekündigt, auch diesen Monat mein Regal erreicht. Auch die jährliche 'Freundschafts-Abfüllung' von Laphroaig musste wieder her. Und ganz am Ende des Monats gab es noch eine freudige Überraschung.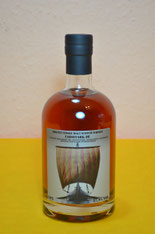 Orkney 12 Jahre 2007/2019 FASSSTARK Forumsabfüllung 3
Nach dem Clynelish vom letzten Jahr, gab es dieses Mal einen Orkney-Whisky. 12 Jahre alt, aus dem Sherry-Fass, natürlich FASSSTARK, ungefärbt und nicht kühlfiltriert. Abgefüllt von Anam na h-alba und Highlandwolff.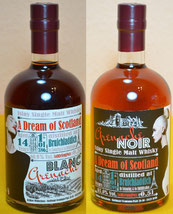 A Dream of Scotland - Bruichladdich 14 Jahre - Grenache Blanc / Grenache Noir
Wieder eine Doubletten-Abfüllung aus dem Brühler Whiskyhaus. Zwei Whiskys von Bruichladdich aus dem Grenache Blanc & Grenache Noir Fass gereift. Bei Laddie selber wurden Fässer bei den Abfüllungen ROCKS, Ten 2nd Edition und Octomore 10yo 2nd Edition verwendet.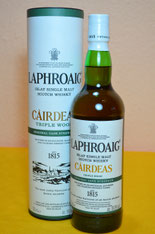 Laphoaig Cairdeas 2019
Die diesjährige Festival-Abfüllung ist ein Triple Wood mit fast 60 %. Für mich natürlich Pflichtprogramm.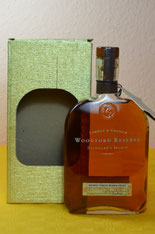 Woodford Reserve Distiller's Select
Batch 11
Ein Auktions-Fang. Kleine Erweiterung meiner USA-Fraktion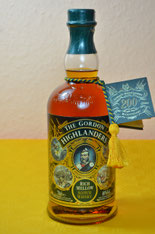 The Gordon Highlanders
Auch aus der Auktion. Dieser Blended Whisky hat mich interessiert, da er von Wiliam Grant & Sons kommt. Mehr an Information war vorerst nicht zu bekommen.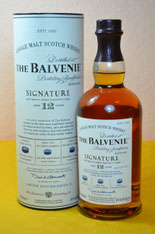 Balvenie 12 Jahre Signature Batch 5
Ein alter Bekannter, der immer schwerer zu bekommen ist. Dafür gab es ihn diesmal aus der Auktion versehentlich gleich im Doppelpack.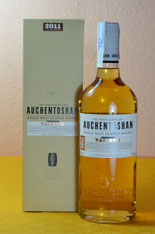 Auchentoshan Valinch 2011
Von dem Valinch hatte ich mir schon mal die 2012er Version zugelegt. In der letzten Auktion kam nun noch die 2011er Version dazu. Die 2012er Version hatte ich die Tage im Tasting und fand ihn immer noch lecker.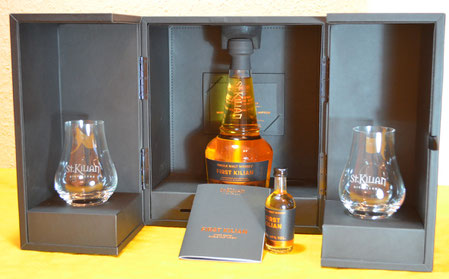 First Kilian
Hier nun die Überraschung des Monats. Am Muttertag war ich beim Tag der offenen Tür bei St. Kilian und habe bei einem Tippspiel mitgemacht. Zu Erraten war die Anzahl Körner in einem Glas. Ich lag mit meiner Schätzung um 0,24% daneben (14 Körner zu wenig) und habe damit als zweiten Preis dieses Set des First Kilian gewonnen.