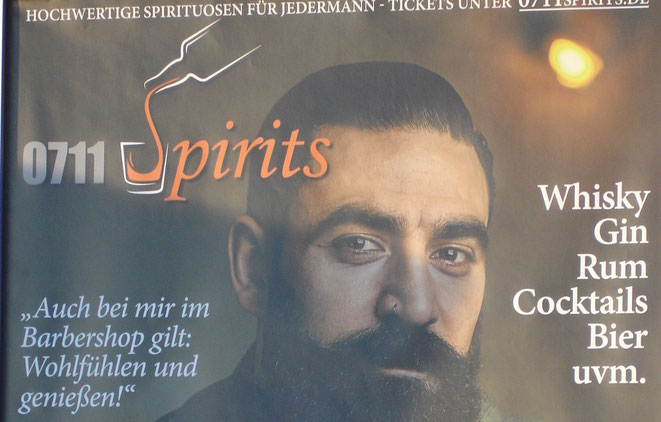 Zum dritten Mal fand die Spirituosenmesse in der Phönixhalle in Stuttgart statt und sie mausert sich immer mehr zu einem tollen Event. Die Kommentare, sowohl von Besuchern als auch von Ausstellern waren durchweg positiv. Von den 80 Ausstellern waren ca. 25 Whiskyaussteller vor Ort.
Ich habe mir dieses Jahr 2 Tage gegönnt. Freitag und Samstag war ich beides Mal direkt zur Öffnung dort. Deshalb war noch nicht wirklich viel los und ich hatte Gelegenheit, in aller Ruhe die Stände zu besuchen und mit den Ausstellern zu sprechen. Ich hab Einiges probiert und von jeder Probe noch etwas mitgenommen, um zu Hause noch mal zu probieren. Zwei Whiskys sind mir besonders positiv aufgefallen. Ein 21-jähriger Ardbeg  von First Editions Authors' Series und ein 18-jähriger Laphroaig aus Douglas Laing's Old Particular Serie. Der Laphroaig steht nun bei mir im Regal :-)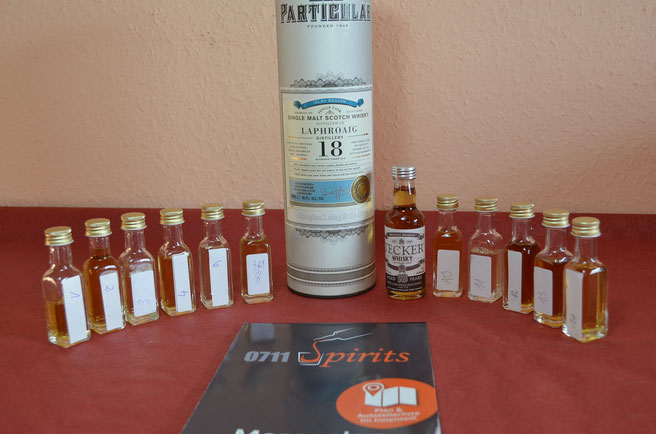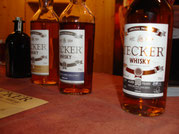 Tecker Whisky Destillerie
Älteste Schwäbische Whisky-Destillerie, seit 1989.       
Probiert: Single Grain 18 Jahre Single Cask, 48,6% Vol. . Gereift in Bourbon-, Sherry und Cognac-Fässern.
Diversa Spezialitäten GmbH
Joint Venture der Firmen Underberg und Rémy Cointreau
Probiert: Deanston 12 Jahre, 46,3% Vol.; Bruichladdich 'The Classic Laddie' (Scottisch Barley), 50% Vol.; Bruichladdich 'The Laddie Ten' (2001), 46% Vol.

DIAGEO Germany GmbH
Diageo ist weltweit die Nummer 1 im Bereich Premium Spirituosen.
Probiert: Caol Ila 15 Jahre, un-pated, 61,5% Vol.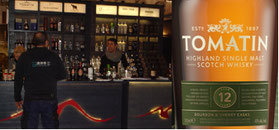 Sierra Madre GmbH
1995 gründete sich die Sierra Madre GmbH und liefert Produkte aus aller Welt nach Deutschland.
Probiert: Tomatin 12 Jahre, 43% Vol., Bourbon/Sherry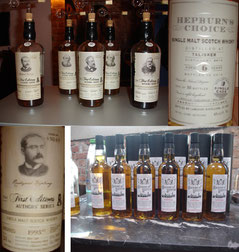 Prowhisky GmbH
Probiert: Talisker 6 Jahre 46% Vol. Single Cask, Hepburn's Choice; Ardbeg 21 Jahre 56,4% Vol., First Editions Authors' Series; House of Peers 46% Vol. Blended Malt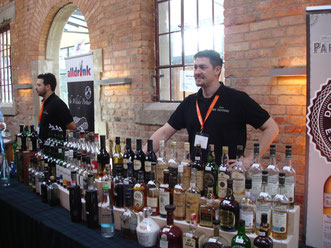 MyTasting - Whisky Raritäten
Probiert: Laphroaig 18 Jahre Old Particular Douglas Laing, Lagavulin 18 Jahre Feis Ile 2016

Bestwhisky Stuttgarts erste Adresse für feinsten Whisky
Probiert: Laphroaig 15 Jahre 59,8% Vol. First Editions; Preston's  very peaty stuff, 10 Jahre, Loch Lomond, 56% Vol.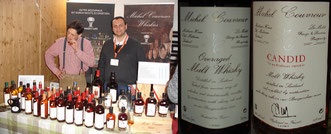 MICHEL COUVREUR WHISKIES präsentiert von WHISKY FOR LIFE
Probiert: Michel Couvreur Overaged, 53,7% Vol., Michel Couvreur Candid 49% Vol.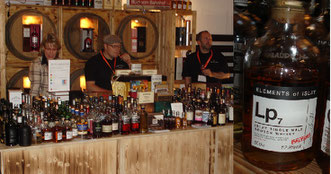 Die Whiskybotschaft GmbH
Michaela Tünnermann und ihr Ehemann Tim sind ausgewiesene Kenner der Whisky-Szene und seit 13 Jahren in der Whisky-Industrie aktiv.
Probiert: Elements of Islay Lp7, 52,8% Vol.