(enthält nicht-bezahlte Werbung aufgrund Produktpräsentation )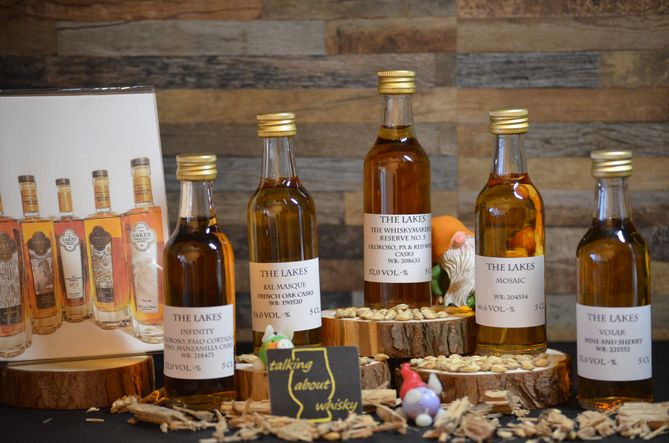 Die The Lakes Distillery liegt im Vereinigten Königreich, im Norden des Lake District National Park. Sie wurde am 22. Juli 2015 durch Prinzessin Anne offiziell eröffnet. Auf der Homepage der Destillerie ist zu lesen, dass sie sich als Whiskymacher dem neuen, modernen Whisky verpflichtet fühlen. Das Herzstück der Whiskyherstellung ist ein hochmodernes Whisky-Studio. Hier wird der Stil und Charakter des The Lakes Single Malt entwickelt. Ein besonderes Augenmerk wird wohl auf die Reifung des Whiskys gelegt.
Grundsätzlich wird ungetorfter Whisky hergestellt und vornehmlich in Sherryfässern gereift. Bei der 96 Stunden währenden Gärung werden verschiedene Hefestämme verwendet, um verschiedene Geschmacksrichtungen zu erhalten. Auch bei der Destillation wird sich Zeit genommen, um einen möglichst langen Kontakt mit dem Kupfer der Brennblase zu ermöglichen. Die Cut-Points werden sehr eng gehalten. Auch dem Blending Prozess wird eine besondere Bedeutung beigemessen.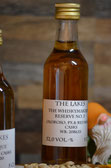 The Whiskymaker's Reserve No. 5
The Whiskymaker's Reserve ist eine Reihe, in der regelmäßig neue Batches aufgelegt werden. Die Nummer 5 wird beschrieben als eine elegante und majestätische Variante mit den gleichen Sherry-geprägten, holzbetonten Eigenschaften wie seine Vorgänger. Zum Einsatz kamen Oloroso- PX- und Rotweinfässer. Abgefüllt wurden 5500 Flaschen mit 52 % Vol..
Die weiteren Abfüllungen gehören zu der Reihe The Whiskymaker's Edition
Die Whiskymaker's Editions ist eine Reihe von Sonderabfüllungen. Jede Ausgabe ist eine Variation des Sherry-Hausstils von The Lakes.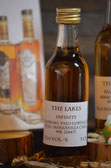 Infinity
Hierfür wurden Oloroso-, Palo Cortado-, Fino- und Manzanilla-Fässer verwendet. Zum vollen Sherryprogramm fehlen fast nur noch die PX-Fässer. Abgefüllt wurden wieder 5500 Flaschen mit 52 % Vol..
Laut Produktseite regt der reiche, intensive Charakter der Unendlichkeit zu tiefgründigen Gedanken an. Komplex und geheimnisvoll und in einem ständigen Entwicklungsprozess befindlich. Farblich ein wenig heller als der Reserve, aber ein Stück viskoser. Der Geruch aus dem Glas erinnert mich sofort an einen Kirschlolly. Dazu kommen Schokolade, Vanille und Rosinen. Im Mund beginnt es würzig, dann kommen Früchte, einschließlich der Kirschen. Auch Karamellnoten finden sich.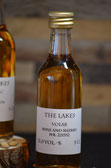 Volar
Volar bedeutet 'fliegen' auf Spanisch. Laut Beschreibung ist der Whisky von den Kantabrischen Gebirgszügen in Nordspanien inspiriert. Aus dieser Region kommen auch die Weinfässer, die neben den Sherryfässern verwendet wurden. Auch hier haben wir wieder eine Alkoholstärke von 52 % Vol.. In die Nase steigt eine trockene Süße, nussige Aromen und Vanille. Im Mund ist die Süße dunkler, aber immer noch trocken. Zu den nussigen Aromen gesellen sich Schokolade und Espresso.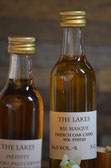 Mal Masque
 Die Schönheit des 'Maskenball' beruht der Beschreibung zufolge auf dem Lebendigen, nicht auf dem Offensichtlichen. Der Whiskymacher hat  rätselhafte französische Eichenfässer verwendet, um einen verführerischen, geheimnisvollen Charakter zu schaffen. Der Whisky wurde mit 54% ABV abgefüllt und reifte ausschließlich in französischer Eiche.
Die Nase zeigt Aromen von Schokolade, dunklen Früchten und Vanille. Dazu kommen geröstete Kaffeebohnen. Im Mund kommt die Süße stärker zur Geltung, mit Vanille. Malz und getrockneten Aprikosen. Das Mundgefühl ist sehr weich.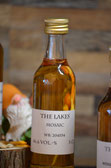 Mosaic
Inspiriert von der Seidenstraße - der alten interkontinentalen Straße des Ost-West-Handels und des kulturellen Austauschs - vereint der Mosaic die Abenteuerlust von Ost und West und vereint vielfältige Einflüsse und Aromen in einem einzigartigen, anspruchsvollen Charakter. Soweit die Beschreibung des Herstellers. Über die verwendeten Fässer ist nichts weiter beschrieben, als dass es sich um eine maßgeschneiderten Kollektion von Eichenfässern handelt. Er zeigt Aromen von überreifen, eher hellen Früchten mit Vanille und frischem Holz. Im Mund zeigen sich deutlichere Würzaromen, gemischt mit der Süße. Eichenwürze und eine pfeffrige Schärfe. Er wirkt etwas adstringierend. 
Mein Fazit:
Mein erster Kontakt zu dieser Destillerie war eine wirklich positive Überraschung. Alle Abfüllungen waren durchaus überzeugend und machen Lust auf mehr. Auch die Flaschen und die Labels sind wertig und ansprechend (oben auf den Bild zu erkennen). Die Whiskys sind auf jeden Fall zumindest einen Versuch wert.