Diesen Monat war ich etwas sparsamer mit den Whiskykäufen. Es gab ein paar Samples und nur eine große Flasche. Das lag allerdings nicht nur an meiner Sparsamkeit, sondern auch daran, dass mir im August keine Whiskys untergekommen sind, die ich unbedingt haben wollte.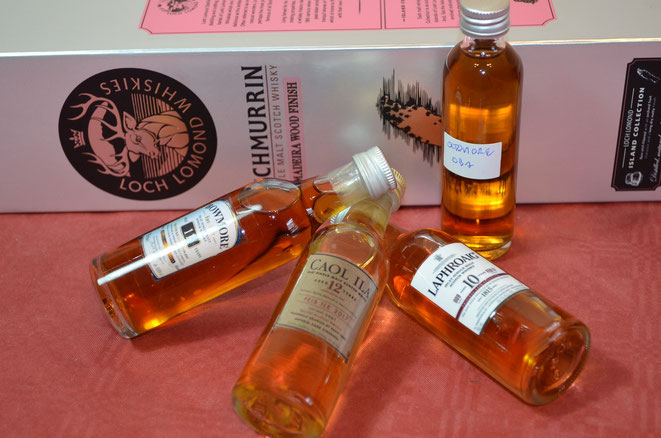 Der Inchmurrin war ein Gelegenheitskauf. Ein Angebot in einem lokalen Getränkehandel. Gereizt hat mich daran das Madeira-Finish. Mit den letzten Madeira-Finishes hatte ich nur gute Erfahrungen gemacht, darunter der Glenmorangie Baccalta und zwei der Sujet-Abfüllungen von Whic. Daher bin ich auf dieses neugierig.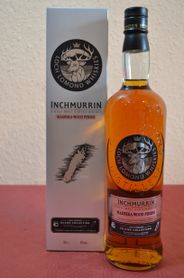 Inchmurrin Madeira Wood Finish
46 % Vol.  - American Barrels + Madeira Wine Casks Finish - nicht kühl gefiltert
Inchmurrin ist eine der Marken der Loch Lomond  Brennerei. Dazu gehören außerdem noch Loch Lomomd, Littlemill, Glen Scotia, Inchmoan, Glengarry und diverse Blends. 
Der Name kommt von der größten der Loch Lomond Inseln.
Die Inchmurrin-Whiskys gehören zur Island Collection. Dazu gehören noch zwei weitere Inchmurrin; ein 12er und ein 18er.
Die Notes auf der Verpackung klingen auf jeden Fall vielversprechend:
The Maderia cask finish enhances the orchard fruit character of peach and pear with marzipan and nutmeg coming to the fore, giving a dry nuttiness to the long, oak finish.