(enthält nicht-bezahlte Werbung aufgrund Produktpräsentation )
Diesen Monat gab es zwei Einkaufs-Schwerpunkte. Zum einen, wie eigentlich jeden Monat, die Auktion. Zum anderen, bisher zum ersten Mal genutzt, den Amazon Prime Day. Dazu noch ein Spontankauf in den Niederlanden und ein Kauf bei einem schönen Launch-Event, zu dem ich eingeladen war.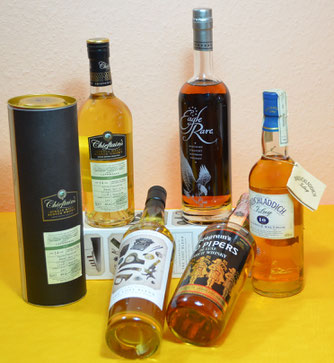 In der Auktion gab es wieder eine Compass Box-Abfüllung, auf die ich schon öfters geboten habe, die aber bisher immer mein gesetztes Limit überschritten hatte.
Compass Box - The Lost Blend - Blended Malt - Label 'Clock' (Whiskybase)
Auch für mein Antiquariat war dieses Mal wieder etwas dabei. Ein älterer Blend und eine ältere Abfüllung von Bruichladdich.
100 Pipers De Luxe Scotch Whisky Seagrams 100% Scotch Whisky (Abfüllung für Italien) (Whiskybase)
Bruichladdich 10-year-old - Cream label, Blue letter (abgefüllt für Südamerika) (Whiskybase)
Ein weiterer Bourbon darf nun meinen Bestand erweitern. Den hätte ich zwar auch anderswo 'normal' kaufen können, aber hier war er tatsächlich ein wenig günstiger.
Eagle Rare 10-year-old Single Barrel (Whiskybase)
Der eine oder andere Laphroaig steht schon bei mir im Regal. Dieser 14-jährige von Ian Macleod
gehört nun dazu. Laphroaig 2004 IM Chieftain's - 14 Jahre (Whiskybase)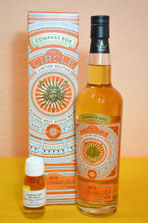 Das ich gelegentlich von den Abfüllungen von Compass Box recht angetan bin, ist eventuell schon aufgefallen. Die neueste Abfüllung 'The Circle' hatte ich schon ins Auge gefasst. Allerdings hat mich der Preis abgeschreckt. Das Angebot bei Whiskysite kam mir da ganz gelegen. Ein Sample hat es auch dazu gegeben. Damit gibt es in absehbarer Zeit auch Notes dazu.
Compass Box - The Circle Release No. 1 Limited Edition (Whiskybase)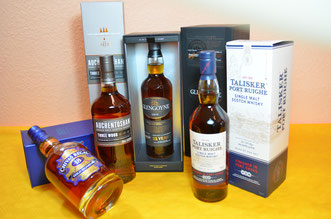 In der Regel ist Amazon nicht meine Wahl bei Online-Einkäufen für Whisky. Aber bei dem diesjährigen Amazon Prime Day waren ein paar Whiskys dabei, die ich schon lange mal wieder im Regal haben oder überhaupt probieren wollte.
 Den fand ich einfach lecker.
Auchentoshan Three Wood - (Whiskybase, Notes)
Ein weiterer Blend im Bestand. Blends werden einfach unterbewertet. Chivas Regal 18-year-old Gold Signature (Whiskybase)
Was ich bisher davon hörte, macht mich neugierig.  Glengoyne 21-year-old (Whiskybase)
Eine weitere leckere Standard-Abfüllung, die ins Regal gehört. Talisker Port Ruighe (Whiskybase, Notes)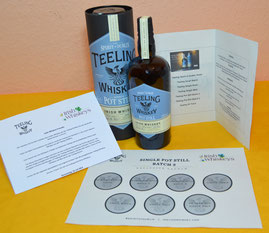 Mitte Juli durfte ich beim Launch Event für den ersten in Dublin destillierten irischen Pot Still Whiskey seit fast 50 Jahren dabei sein. Eine Flasche musste natürlich mitgenommen werden.
Teeling Single Pot Still Batch 3 (Whiskybase, Bericht vom Event)