(enthält nicht-bezahlte Werbung aufgrund Produktpräsentation )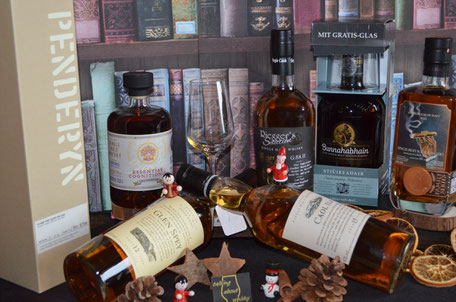 Der November war recht einträglich oder kostspielig, je nachdem, von welcher Seite man es betrachtet. Obwohl tatsächlich auch günstige Abfüllungen dabei waren, wie z.B. der Bunna vom Discounter, der durch die ganzen Foren ging. In der Auktion konnte ich meine Flora & Fauna-Sammlung erweitern, dabei auch eine Abfüllung die nicht zur aktuellen Range gehört. Von der Hall of Angel's Share in Villingen-Schwenningen habe ich mir die Messeabfüllung von Riegger's Selection mitgenommen. Eine, mal wieder, außergewöhnliche Abfüllung von Sebastian Büssing löste auch einen Kaufreiz bei mir aus. Gegen Monatsende war ich dann noch auf einem Tasting mit Michael Gradl und es war natürlich wieder so, dass leckere Tropfen dabei waren, die ich mit nach Hause nehmen musste.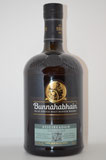 Bunnahabhain Stiùireadair - 46,3 %vol - First and Second Fill Sherry Casks
Am selben Tag, an dem es für mich nach Villingen-Schwenningen ging, gab es bei Aldi diesen Bunnahabhain n der Geschenkbox mit Glas. Der Kaufauftrag ging an meine Frau.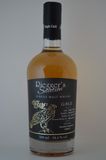 Eagle of Spey Riegger's Selection  10 Jahre - 58,4 %vol - Bourbon Hogshead
Dieser Glenfarclas war die Messeabfüllung auf der Hall of Angel's Share. Das Schwesterfass dazu wurde als Clubabfüllung herausgegeben (s. Neuzugänge September). Zumindest der Farbunterschied ist recht deutlich.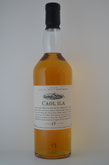 Caol Ila 15 Jahre Flora & Fauna - 43 %vol 
Aktuell ist der Caol Ila nicht Bestandteil der Flora & Fauna-Reihe von Diageo und war preislich ein klein wenig ambitioniert, aber für einen 15-jährigen Caol Ila nur gut im Rahmen. Die Zeit der Schnäppchen in der Auktion ist weitestgehend vorbei.

Glen Spey 12 Jahre Flora & Fauna - 43 %vol 
Eine weitere Abfüllung aus der Flora & Fauna-Reihe, die auch aktuell noch zu haben ist. Hier lag ich preislich besser, als beim 'normalen' Kauf.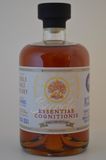 Glenshiel Secreta Essentiae Cognitionis 11 Jahre - 60,2 %vol - Ex-Bourbon, Apple Balsamic Vinegar Finish
Eine sehr interessant klingende Abfüllung aus der Alchemistenküche von Sebastian Büssing. Den Grundstoff lieferte Loch Lomond.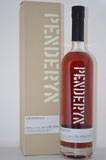 Penderyn 2018 Winter Edition 2022  Jahre - 58,7 %vol - Ex-Ruby Port Blood-Tub
Von dieser Port-Reifung gab es nur 56 Flaschen. Mehr gab das kleine Blood-Tub nicht her. Eine sehr überzeugende Abfüllung, die Michael Gradl für das Tasting in der Weinhandlung Bronner in Ludwigsburg ausgesucht hatte.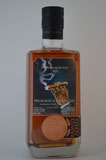 Caol Ila 2008 German Cigar Malt 2022 13 Jahre - 57 %vol - First Fill Palo Cortado Octave
Diese Flasche vom unabhängigen Abfüller The Single Cask bildete den Abschluss des Tastings bei Bronner. Ganze 76 Flaschen gibt es davon. Eine steht nun bei mir.