(enthält nicht-bezahlte Werbung aufgrund Produktpräsentation )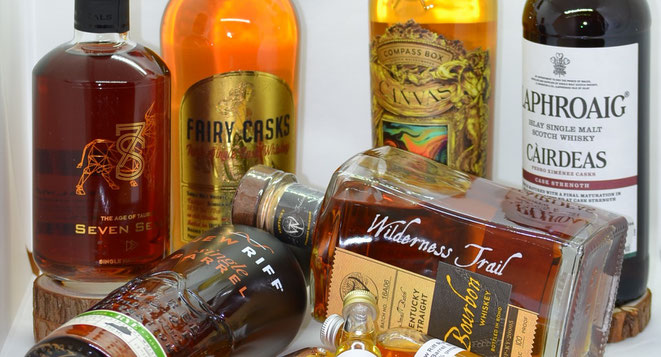 Auch in diesem Monat gab es, wie schon im Mai, keine Flaschen aus der Auktion. Es war einfach nichts dabei, dass mich entsprechend gereizt hätte. Die diesjährige Càirdeas-Abfüllung war für mich natürlich Pflicht. In der Schweiz werden innovative Methoden zur Whiskyherstellung eingesetzt. Eine dieser Abfüllungen steht nun auch im Regal. Bei Compass Box ist es bei mir ähnlich, wie bei Laphroaig; Pflichtprogramm. Auch meine Einblicke in die Welt des amerikanischen Whiskey werden im August erweitert. Ebenso bereichert Feenstaub bzw. Feenwhiskey aus Irland meine Sammlung.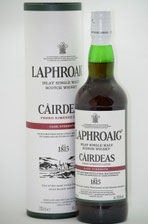 Laphroaig Càirdeas Feis Ile 2021 - 58,9 %vol - Pedro Ximénez Finish
Rauch und Sherry kann eine richtig gute Kombination sein. Wenn es dann auch noch von Laphroaig kommt, liegen die Chancen für einen Kauf bei 100%. Aus meiner Sicht hat es sich gelohnt, wie Ihr in den Notes nachlesen könnt und daran seht, dass er gleich Whisky des Monats wurde.
(Notes)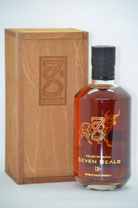 Seven Seals The Age of Taurus - 49,7 %vol - Triple Wood - Double Tawny Port Finish
Von Seven Seals durfte ich drei Abfüllungen in einem Tasting Set verkosten und war durchaus angetan, wenn ich auch nicht endgültig von der Grundaussage des Herstellers überzeugt bin (die Notes zu der Serie habe ich unten verlinkt). Als Sternbild Stier ist 'The Age of Taurus' natürlich interessant und durfte sich in meine Sammlung einreihen)
(Notes:  Sherry Wood Finish, Port Wood Finish ,Peated Port Wood Finish)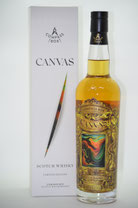 Compass Box Canvas - Blended Malt - 46 %vol
Eine neue Limited Edition Abfüllung von Compass Box. Wieder nicht so wirklich günstig, aber unwiderstehlich für mich. Notes werden wohl demnächst kommen. Das Sample ist schon unterwegs zu mir. Hier kamen Fässer zum Einsatz, die zuvor mit Vino Naranja, Orangenwein aus dem Condado de Huelva, befüllt waren.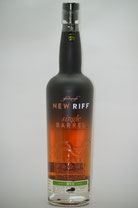 New Riff 2017 - Single Barrel Rye - 4 Jahre - 52,8 %vol - American White Oak
Endlich mal wieder ein neuer Rye in der Sammlung. Im Tasting mit Marc Fiederer und Whisky Jason so überzeugend, dass die Flasche bestellt wurde. Auch hierzu gibt es wohl in absehbarer Zeit Notes. Ein Sample hatte ich gleich mitbestellt.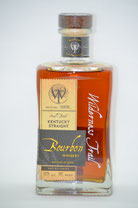 Wilderness Trail Small Batch Bourbon - Bottled in Bond - 50 %vol  
Auch diese Flasche wurde nach dem Tasting mit Marc und Jason bestellt, samt Sample. Ein wirklich leckerer Bourbon. Notes auch demnächst auf diesem Kanal.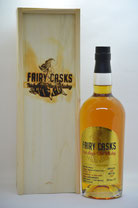 Fairy Casks 2016 - Irish Single Cask Whiskey 5 Jahre - 59,5 %vol - Bourbon Barrel, PX Sherry Cask
Die dritte Feen-Abfüllung von Mareike Spitzer ist gleichzeitig die Jubiläumsabfüllung zum 10-jährigen Bestehen von irish-whiskeys.de. Die Abfüllung erhielt ein Finish in PX-Fässern. Mareike war so lieb, mir ein kleines Sample zur Flasche dazuzulegen, also werden wohl auch dazu bald meine Eindrücke zu lesen sein.