(enthält nicht-bezahlte Werbung aufgrund Produktpräsentation )
Zum Jahresabschluss habe ich noch einmal ein paar interessante Flaschen gekauft. Angefangen bei einem billigen Discounter-Whiskey, bis hin zu einer alten Sonderabfüllung aus der Alchemisten-Küche. Neben schottischen Neuzugängen sind diesmal auch Whisk(e)ys aus Deutschland, Irland und Taiwan dabei. Ebenso gibt es sowohl Single Malts, als auch Single Grains. Wie immer, eine bunte Mischung.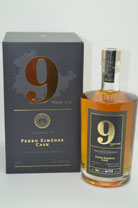 The Nine Springs 2013 Distillery Bottling 9 Jahre - 46 % Vol. - Virgin Oak & Ex-Bourbon / PX Finish
Über einen Newsletter aufmerksam geworden, habe ich hier gleich zugeschlagen. Leider ist mir erst hinterher aufgefallen, dass die fassstarke Variante nur vor Ort erhältlich ist. Aber der ist sicherlich auch mit 46 % Vol. nicht falsch.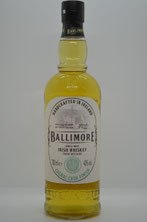 Ballimore Cask Finish Series - Cognac Cask Finish - 43 % Vol.
Einfach interessehalber ist dieser Ire von Aldi Süd in den Einkaufskorb gewandert. Für 14,99 € kann man sicherlich keine Wunder erwarten, aber vielleicht doch einen 'easy sipper'.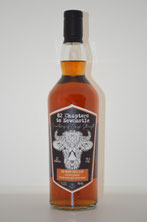 Aultmore 13 Jahre - Creatures of Cask Strength - 57,4 % Vol. - Redwine Barrique
Das war eher ein Kauf wegen des Etikettes. Als Sternzeichen Stier durfte diese Kreatur sich zu den anderen 'Stieren' im Regal gesellen. Der Whisky ist mit an Sicherheit grenzender Wahrscheinlichkeit auch nicht falsch.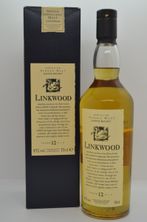 Linkwood 12 Jahre Flora & Fauna - 43 % Vol.
Eine weitere Ergänzung für meine Flora & Fauna-Serie. Die Flasche ist aus 2016 und war über die Auktion auch recht günstig. Dank eines Samples von Tim Glittenberg (Whisky-Helden) gibt es hierzu auch schon Notes.
(Notes)
Cambus 1989 Alambic Classique Double Matured Selection - 33 Jahre - 62,7 % Vol. - Refill Bourbon + Ex-Laphroaig Barrel Finish
Auch eine Flasche aus der letzten Auktion. Ein alter Single Grain. Hier hat mich vor Allem das Laphroaig-Fass getriggert.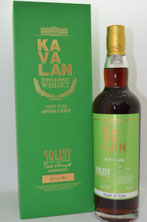 Kavalan Solist Port Cask (Heart of Yilan) - 58,6 % Vol.
Ein Kavalan Solist fehlt schon lange in meinem Regal und aktuell haben es mir die Portwein-Fass-Abfüllungen angetan. Da kam diese Flasche für Feingeist in Mömbris zu einem fairen Preis gerade recht.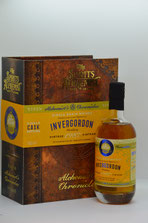 Invergordon 1987 The Alchemist's Chronicles - Chapter No. 3 - 35 Jahre - 60,7 % Vol. - Refill Ex-Bourbon + Finished in Armenian Oak
Zum guten Schluss kam dann noch die Fortsetzung von Sebastian Büssings Chroniken. Auch an dieser interessanten Flasche kam ich nicht vorbei.