Am 26.08. Fand das August-Clubtasting des Single-Malt-Whisky-Club Württemberg e.V. statt. Veranstaltungsort war wieder mal die FC-Klause in Marbach. Mit 9 Teilnehmern waren wir trotz Urlaubszeit ganz gut besetzt. 
 
Auf dem Programm standen dieses Mal die 3 Abfüllungen des Glenfiddich Age of Discovery. Alle Abfüllungen sind 19 Jahre gereift und mit 40% Vol. abgefüllt.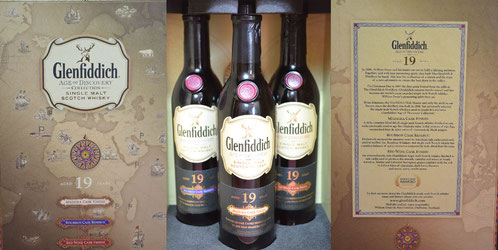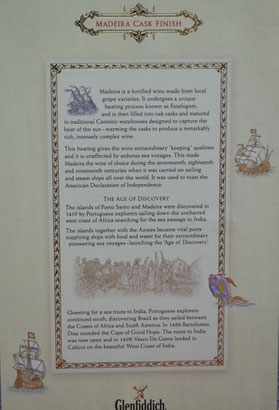 Der erste Age of Discovery hat ein Madeira-Finish und ist eine Hommage an die Errungenschaften der portugiesischen Seefahrer, die unser Verständnis für die Neue Welt für immer veränderten. Sein Finish erhielt er in feinen Madeirafässern des bekannten Madeira-Herstellers Henriques & Henriques. Der für Glenfiddich erstmalige Einsatz von Madeirafässern verleiht dem Whisky eine unglaubliche Tiefe und Komplexität.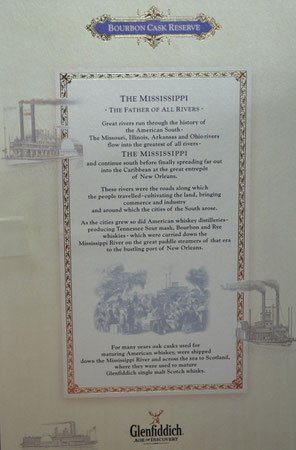 Der zweiter Whisky aus der Age of Discovery Reihe ist der erste und einzige Glenfiddich, der 19 Jahre lang ausschließlich in amerikanischen Bourbon-Fässern reift. Diese zweite Abfüllung ehrt den Mississippi und seine Bedeutung für die Herstellung von Whisky. Lange Zeit wurden die amerikanischen Ex-Bourbon Fässer über den Mississippi weiter nach Schottland transportiert, um dort den schottischen Whisky herzustellen. Das Ergebnis ist ein Whisky mit einer feinen Balance aus würziger Süße und sonnenverwöhnten Früchten.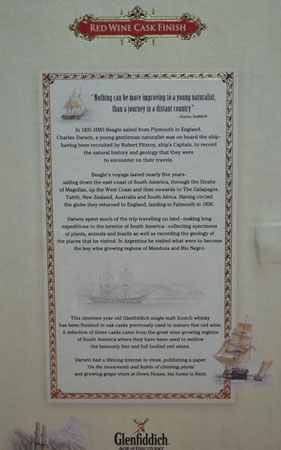 Der dritte Whisky der Age of Discovery Reihe ist der großen Reise der HMS Beagle im Jahr 1831 gewidmet. Bei ihrer Weltumseglung landete sie an der Ostküste Südamerikas, wo Charles Darwin wertvolle Fossilien fand, die später seine berühmte Evolutionstheorie begründeten. Er reifte in Eichenfässern, in denen zuvor kräftiger Rotwein aus Südamerika lagerte. Dabei kam ein besonders weicher, außergewöhnlich intensiver Single Malt heraus. 

Die Tasting-Notes zu den einzelnen Abfüllungen folgen demnächst.