(enthält nicht-bezahlte Werbung aufgrund Produktpräsentation )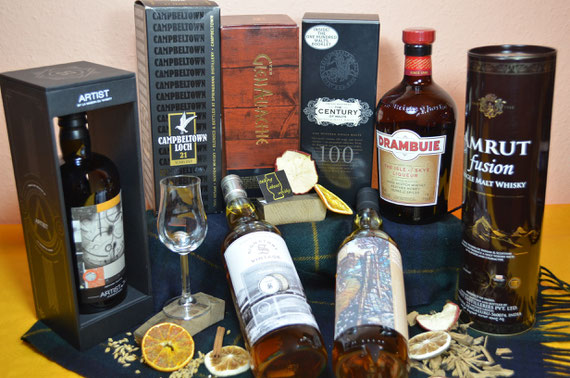 Zum Jahresende fanden noch acht Flaschen den Weg zu mir. Nur sieben davon waren Whiskys. Dieses Mal war auch ein Likör dabei. Beim nächsten Tasting werde ich einen Ausflug in die Cocktail-Ecke machen, da wird er dann zum Einsatz kommen. Die Auktionsflaschen standen ganz im Zeichen der Blended Whiskys. Zuwachs aus Indien ist auch dabei, ebenfalls für das nächste Tasting gedacht.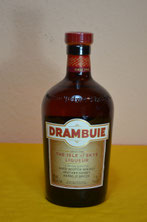 Drambuie - Likör - 40 % Vol. 
Dieser Likör wird nach einem alten Rezept, auf der Basis von bis zu 17 Jahre alten Malt Whiskys, schottischem Heidehonig und Kräutern zusammengestellt. Der Alkoholgehalt ist für einen Likör recht beachtlich. Er ist Bestandteil des Einstiegs-Cocktails für das nächste Tasting.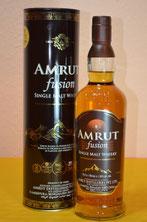 Amrut Fusion - Single Malt - 50 % Vol.  
Ein Asien-Vertreter für die Whisky-Weltreise im nächsten Tasting. Ich hatte ihn schon vor einiger Zeit, im Rahmen meines 'Amrut-Special' verkostet. 
(Notes, Whiskybase)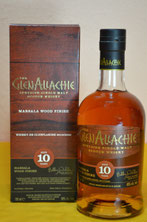 Glenallachie 10 Jahre - 48 % Vol. 
Ein Beifang bei der letzten Bestellung bei einem großen Online-Händler. Es ist die aktuelle Clubflasche und ist eine gute Ergänzung zum Cask Strength Batch 3 aus dem letzten Monat.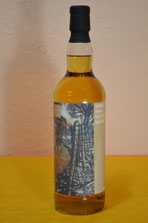 Glen Moray 2007/2019 - 11 Jahre - 51 % Vol. - whic.de 
Eine Fortsetzung der Nymphs of Whisky-Serie von whic.de. Die Quick-Notes zu dieser Abfüllung stehen noch aus. Das Sample dazu hat wurde mir zur Verfügung gestellt.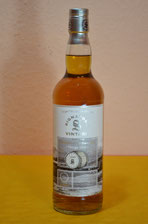 Secret Orkney 2006/2019 - 13 Jahre - 46 % Vol. - whic.de 
Eine Abfüllung in Zusammenarbeit zwischen Signatory Vintage und whic.de. Die Abfüllung gehört zu einer dreiteiligen Reihe, deren Etiketten ein gemeinsames Bild ergeben. Zu der Reihe gehören noch ein Ballechin und ein Clynelish.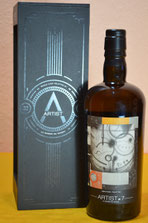 Artist No. 7 - Blended Whisky - 55 % Vol. 
Eine Abfüllung kreiert von Compass Box für das La Maison Du Whisky zu 70. Jubiläum des Importeurs Velier.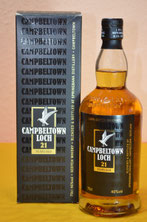 Campeltown Loch 21 Jahre - Blended Whisky - 46 % Vol. 
Ein Blend von Springbank Distillers Ltd. Er besteht aus 60% Single Malts und zu 40% aus Grain Whisky von Girvan.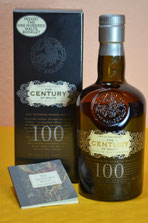 The Century of Malts - Chivas Brithers - Blended Malt - 40 % Vol. 
Diese Mischung enthält Malts aus 100 verschiedenen Brennereien. Daneben erscheint der Collectivum XXVIII fast wie ein Waisenknabe.