Auch der November war für meinen Whiskyschrank wieder recht einträglich. Neben der Vervollständigung einer Serie und Zugängen aus Auktionen, waren diesmal auch wieder Spontankäufe dabei. Schotten und Iren, Single Malts und Blended Malts, Wiedererscheinungen früherer Abfüllungen und Abfüllungen aus neuen Brennereien, Flaschen in ursprünglicher Größe. Alles ist dabei.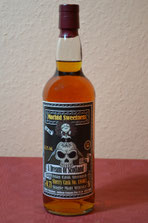 A Dream Of Scotland - Morbid Sweetness No. Three - 55,2 % Vol. - Sherry Cask 18003 - 1/336 - nicht gefärbt, nicht kühlgefiltert.
Das ist die dritte und letzte Abfüllung der Morbid Sweetness-Serie von A Dream of Scotland. Eine Abfüllung der Brühler Whiskyhauses. Diese Flasche gesellt sich zu No. One und No. Two. Allein schon die Etiketten sind ein Hingucker.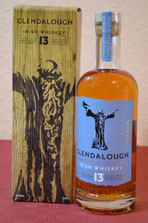 Glendalough 13 Jahre Mizunara - 13 Jahre - 46 % Vol. - Bourbon Barrels + Mizunara Oak Casks Finish
Auf diese Abfüllung bin ich durch ein YouTube-Video von GötterfunkenTV mit Daniel Beuthner und David Christopher Schlierenkämper aufmerksam geworden. Dieses Mizunara-Finish liegt im bezahlbaren Bereich und eine solche Reifung wollte ich schon länger mal probieren.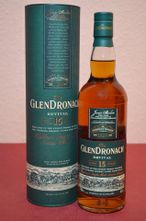 Glendronach 15 Jahre Revival 2018 - 46 % Vol. - Pedro Ximénez & Oloroso sherry Casks
Er wurde vermisst und lange erwartet. Nun ist er wieder da. Das Revival des Revival. Anders als beim Vorgänger sind hier neben den Oloroso-Fässern auch PX-Fässer mit im Spiel. Die Meinungen zur Wiedergeburt sind durchaus kontrovers. Ich bin gespannt.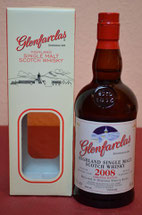 Glenfarclas 2008/2018 Christmas Edition - 9 Jahre - 46 % Vol. - Oloroso Sherry Butts - 3600 Flaschen
Die letztjährige Version hat mir sehr gut gefallen, deshalb habe ich ihn mir dieses Jahr wieder gegönnt. Ist ja bald Weihnachten ;-)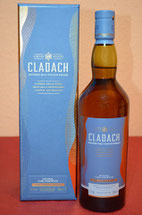 Cladach Special Release 2018 - 57,1 % Vol. - Blended Malt
Letztes Jahr war es der Collectivum XXVIII, dieses Jahr ist es der Cladach. Ein Blended Malt im Rahmen der Special Releases von Diageo. Letztes Jahr waren es Malts aus allen 28 Single Malt-Brennereien von Diageo. Dieses Mal sind die Malts von 6 Küstenbrennereien vereint worden. Ein erster Test bei der Best Whisky Hausmesse stimmt mich zuversichtlich. Für mich angenehmer, als der Collectivum.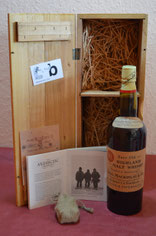 Mackinlays Rare old Malt - 47,3 % Vol. - Blended Malt
Hiervon hatte ich mir schon im Juli eine Flasche zugelegt. In der letzten Auktion bin ich relativ günstig an eine weitere Flasche gekommen. Er war einfach so lecker.
(Notes)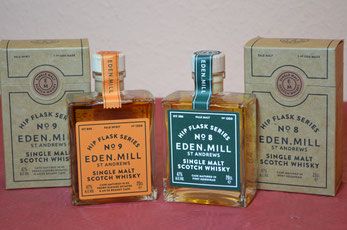 Eden Mill Hip Flask Series No. 8 / No. 9
47 % Vol. - Port Cask bzw. PX/Brandy - je 1200 Flaschen
Die ersten in Deutschland verfügbaren Single Malt Whiskys der Brennerei mit einer Auflage von 1.200 Flaschen à 200 ml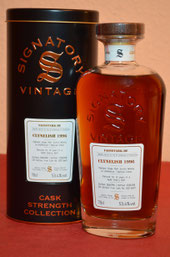 Clynelish 1996 - 22 Jahre Signatory Vintage Cask Strength Collection - 53,4 % Vol. - Refill Sherry Butt - 6521(part) - 235 Flaschen
Eine Sonderabfüllung für die Mitglieder des Whisky-Forums fassstark.de.