Der Februar ist von Gegensätzen geprägt. Er bringt mir ein paar aktuelle Neuerscheinungen und ein paar alte Abfüllungen aus der Auktion. Mit den Game of Thrones hab ich eigentlich nichts am Hut, aber der Oban und der Talisker mussten sein. Eigentlich sollte der Clynelish auch dazu, aber der war derzeit nicht mehr zu bekommen.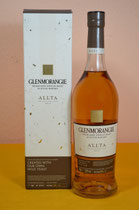 Glenmorangie Allta - 51,2 % Vol - 1st und 2nd-Fill Ex-Bourbon
Die 10. Ausgabe der Private Edition von Glenmorangie wurde nicht speziell gefinisht, sondern wurde mit einer besonderen Hefe fermentiert. (Notes)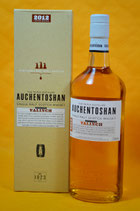 Auchentoshan Valinch - 57,2 % Vol. - 1st-Fill Ex-Bourbon
Eine Abfüllung aus dem Jahre 2012. Mit diesem Whisky begann damals mein Kontakt mit dem Ambassador Club. Da hab ich mir quasi ein Erinnerungsstück ersteigert.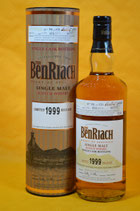 BenRiach 1999 - 14 Jahre - Bourbon Barrel
Aus dieser Reihe hatte ich bisher nur die PX-Abfüllungen ersteigert. Das ist meine erste reine Bourbon Flasche. Bin gespannt.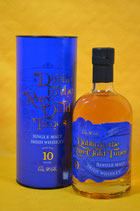 Glendalough 10 Jahre - Dublin in the rare ould times - 40 % Vol . Bourbon Barrels
Die Flasche hat mich einfach gereizt und der Preis war auch recht gut. Kleiner Beifang in der Auktion.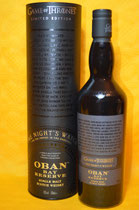 Oban Bay Reserve - GoT The Night's Watch - 43 % Vol. 
Eigentlich hatte ich die GoT nicht wirklich auf dem Radar. Der Oban war einer der Whiskys, die mich dann doch gereizt haben. In den nächsten Tagen weiß ich, ob es sich für mich gelohnt hat. Diese Abfüllung war eine der teureren Sorte.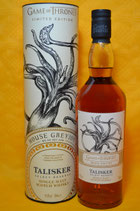 Talisker Select Reserve - GoT House Greyjoy - 45,8 % Vol.
Nachdem Talisker in die Reihe der von mir bevorzugten Brennereien gehört, musste diese Abfüllung dann natürlich auch her.