Der März war, im Vergleich zum Februar wieder etwas ergiebiger. Wieder einmal war ich bei einer Auktion erfolgreich. Dazu kamen dann noch eine Bestellung beim Haus am See und ein Angebot bei Aldi Süd.
Aus der Auktion kam auch diesmal wieder ein Auchentoshan, der Virgin Oak. Dazu noch ein Glenfiddich und ein Allt-a-Bhainne.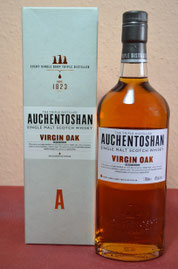 Auchentoshan Virgin Oak - Limited Release 2013 - 46% Vol - nicht kühlgefiltert, kein Hinweis auf Farbe
Dieser Whisky ist Auchentoshan's Antwort auf die Frage, ob Whisky immer in Ex-Bourbon und/oder Sherry-Fässern reifen muss. Dieser hier reifte in frischen ausgekohlten Fässern aus amerikanischer Weißeiche, allerdings ohne Hinweis auf die Dauer der Reifung (schätzungsweise ca. 12 Jahre). Die Aufschrift auf der Flasche verspricht Schokolade, Karamell, kandierte Orangen und eine Explosion gewürzter Früchte.
Dies ist die erste Variante der Abfüllung. In 2014 gab es ein 'Batch Two'.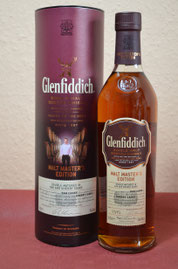 Glenfiddich Malt Master's Edition 03/15 - 43% Vol. - Ex-Bourbon und Sherry-Fässer.
Für die Malt Master's Editon werden nur ausgewählte Fässer verwendet (kaum zu glauben :-O) und sie wird von Malt Master Brian Kinsman höchstpersönlich kreiert. Dies ist die Version 03/2015. Jede Abfüllung hat ihren eigenen Charakter.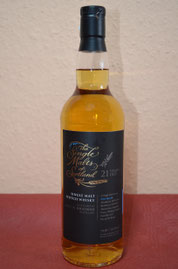 Allt-a-Bhainne 1992 21 Jahre 50,2% Vol. - Hogshead No. 2231 - 20.05.1992 / 12.09.2013 - 230 Flaschen Specialty Drinks Ltd.
Dieser 21-jährige Speysider ist aus der Reihe 'The Single Malts of Scotland' von Whisky Exchange. Eine Einzelfass-Abfüllung, gereift in einem Refill Hogshead
Am 17. März gab es (soweit ich weiß) das erste Mal eine Single Cask Abfüllung eines Single Malt Scotch Whisky bei Aldi Süd.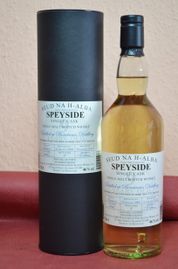 Benrinnes 8 Jahre - 46% Vol. - Hogshead - 25.08.2009 / 08.01.2018 - Fassnummer 309962 - Flasche 22/430
Dieser Benrinnes war unter dem Namen Seud na h-Alba (Gem of Scotland) für 39,99 erhältlich. Insgesamt wurden für Aldi mehrere Fässer abgefüllt.
Diese Flasche wurde auch gleich geöffnet und probiert (->Notes)
Diesen Monat habe ich auch mal wieder etwas bei Frau Lüning bestellt. Zum einen musste ich unbedingt den Bowmore Springtide haben, zum anderen habe ich mir als Vorbereitung  meines nächsten Tastings den Single Grain Girvan The Patent Still No. 4 Apps zugelegt.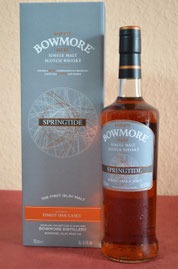 Bowmore Springtide - 54,9 % Vol. - 1st u. 2nd-Fill Oloroso Sherry Casks - 4000 Flaschen - gefärbt, nicht kühl gefiltert
Diese Zufallsbekanntschaft hat mir so gut gefallen, dass trotz des nicht ganz unerheblichen Preises eine Flasche her musste. (->Notes)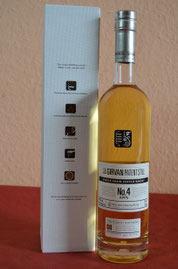 The Girvan Patent Still No. 4 Apps - 42% Vol. - Single Grain - American Oak 
In Vorbereitung meines nächsten Private Tastings musste noch ein Single Grain her. Ausgesucht habe ich mir diesen 'deliciously different single grain whisky'. (-> Notes folgen in den nächsten Tagen)