Im August sind die Neuzugänge etwas überschaubarer. Insgesamt haben 8 Flaschen den Weg zu mir gefunden. Eine davon war so eine Art 'Beifang', durch die Verlängerung der Clubmitgliedschaft bei einem Onlinehändler. In der Auktion war diesmal auch nur eine Flasche dabei, die ich wirklich haben wollte. Die beiden Compass Box-Whiskys  sind überraschend auf meinem Radar aufgetaucht und mussten unbedingt her.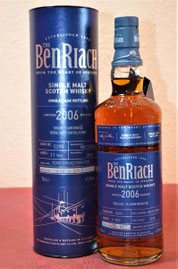 BenRiach 2006 11 Jahre - PX Puncheon - Cask 5294
Eine der 25 Jahre-Jubiläums-Abfüllungen von Whisky.de, wie auch der Dailluane vom letzten Monat. Der Whisky hat mich einfach angesprochen. Die BenRiach mit PX-Finish haben mir bisher alle gefallen. Bei einem anderen Onlinehändler war zu selben Zeit ein Schwesterfass mit gleichen Rahmendaten zu einem günstigeren Preis erhältlich. Da hatte ich allerdings schon bestellt und der Preis war trotzdem noch fair (meiner Meinung nach).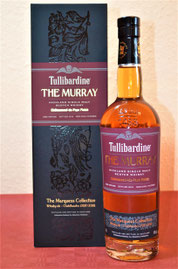 Tullibardine The Murray 2005/2018 Châteauneuf du Pape Finish
Dieser Tullibardine ist die Whisky.de-Clubflasche 2018. Da meine Mitgliedschaft abgelaufen war, war eine Verlängerung wieder angesagt. Für mich lohnen sich die 5%-Club-Rabatt auf jeden Fall und wenn es dazu auch noch so leckere Flaschen gibt, sowieso.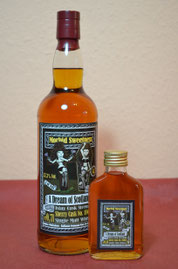 A Dream of Scotland Morbid Sweetness No. Two
Die Fortsetzung der neuen Reihe vom Brühler Whiskyhaus. Die Nummer Eins hat es grad im August zum Whisky des Monats geschafft. Wird sich zeigen, ob das zweite Fass die gleiche Qualität bringt. Auch dieses Mal hab ich gleich wieder ein Sample für die Quick-Notes dazu bestellt. Schöner Service von Marco Bonn und seinem Team.
Octomore Masterclass 08.1 - 167 ppm
Diesen Octomore hatte ich in meiner Verkostungsreihe der Masterclass probiert und er hatte mich (eigentlich ebenso wie die drei Anderen) überzeugt. Bei der Auswahl  hatte er Preis-Leistungsmäßig dann doch die Nase vorn. Außerdem sind First-Fill-Bourbon-Fass-Abfüllungen meine derzeit favorisierte Spezies.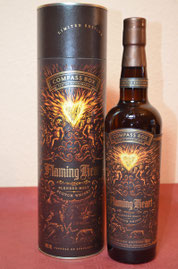 Compass Box Flaming Heart 2018
Über diese Flasche bin ich durch einen Newsletter von McWhisky gestolpert. In 2015 hatte ich die Anniversary-Version und war so begeistert, dass ich mir später nochmal eine Flasche zugelegt hatte. Da war die 2018er-Version für mich fast Pflicht. Ich bin auf den Vergleich gespannt.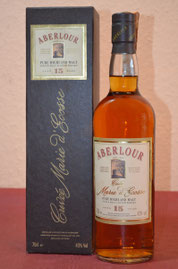 Aberlour 15 Jahre Cuvée Marie d'Ecosse 
Dies war die einzige Flasche in der August-Auktion, die ich wirklich wollte. Ich habe ja schon eine kleine Sammlung von Cuvée Marie d'Ecosse-Abfüllungen. Das war ja mal mein Lieblingswhisky, bis er vom 15er Select Cask Reserve abgelöst wurde. Die ist nun mit Abstand die älteste dieser Abfüllungen. Sie wurde bereits im Jahr 1995 in die Flasche gebracht. Die Verpackung muss wohl in der Vergangenheit feucht geworden sein. Sie hat ein paar Flecken und riecht etwas muffig. Ich hoffe, der Whisky hat nicht gelitten.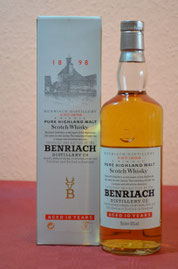 Benriach 10 Jahre Pure Malt
Das ist die zweite Flasche aus der August-Auktion. Eine BenRiach-Abfüllung aus dem Jahr 2003. Ein Stück für mein Antiquariat. Die Verpackung hat leider auch schon etwas gelitten.
Compass Box The Story of the Spaniard
Auf diese letzte Errungenschaft für diesen Monat bin ich über einen Facebook-Post gekommen. In diesem Moment war der Whisky noch nicht in Deutschland erhältlich. Deshalb habe ich sofort in den Niederlanden bestellt, kurz bevor der Onlinehändler seinen Vertrieb nach Deutschland vorübergehend eingestellt hat. Zwischenzeitlich ist der Whisky auch in Deutschland erhältlich. Auf der Compass Box Homepage ist allerdings nur eine Ankündigung zu finden