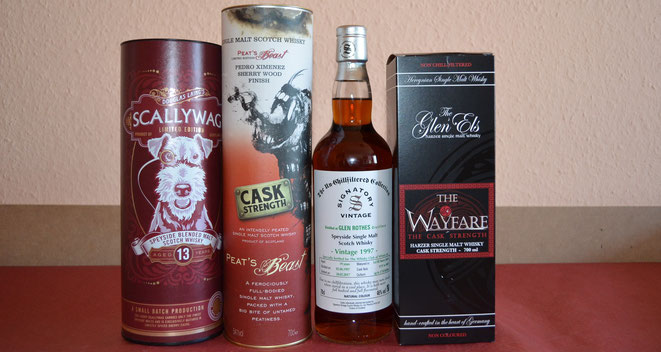 Letzte Woche habe ich seit - für mich - längerer Zeit wieder Whisky auf 'normalen' Vertriebswegen (nicht in der Auktion) gekauft und meine stetig wachsende Wunschliste (wird eine neue Rubrik) etwas abgearbeitet.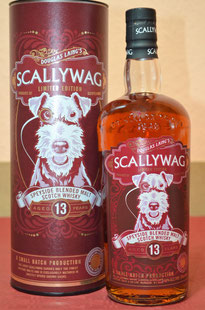 Scallywag 13 Jahre
Ein Blended Malt von Douglas Laing. Eine limitierte Zusammenstellung aus verschiedenen Speyside Malts gereift in Sherry-Fässern, abgefüllt mit 46% Vol.. Die normale Version des Scallywag hatte ich bereits vor längerer Zeit probiert und fand ihn ausgesprochen interessant und lecker.
Hersteller-Notes:
The nose is big, dark, distinctly sherried, raisin-y with home-baked fruitcake and molasses to the fore. Palate-wise, the sweet dark sherry opens, then detect late vanilla, nutmeg and ginger mixing with rich cereal tones: all of which combine in the still spiced finish offering a long and wagging tail-end of mocha.
Peat's Beast PX Sherry Finish
Abgefüllt in Fassstärke mit 54,1% Vol. und nachgereift in Pedro Ximenez Sherry-Fässern. Der Peat's Beast ist ein sogenannter Mystery-Malt. Ein Single Malt unbekannter Herkunft. Auf jeden Fall Islay ;-) Er wird beschrieben als intensiv rauchig und süß.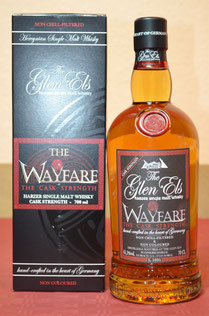 Glen Els - The Wayfare
Mein erster Glen Els. Ich hab schon so viel Gutes von den Whiskys der Brennerei Hammerschmiede aus dem Harz gehört, dass ich mir unbedingt endlich mal einen besorgen musste.
Der Wayfare gehört seit 2014, neben dem Journey, zum Standardsortiment der Brennerei. Für die Abfüllung mit 61,1% Vol.  werden 3,5- bis 6,5-jährige Single Malts verwendet. Die verwendeten Fässer machen neugierig: Sherry, Marsala, Claret, Malaga, Port,Madeira.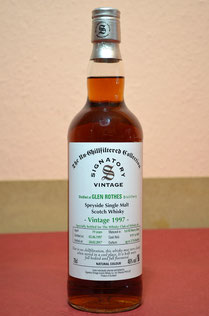 Glenrothes 1997 19 Jahre Signatory Vintage
Eine Sonderabfüllung für den Online-Händler, bei dem ich bestellt habe. Abgefüllt mit angenehmen 46% Vol. aus First Fill Sherry Butts. Ich bin gespannt. Die Farbe weckt Hoffnungen.
Geschmacksbeschreibung des Online-Händlers:
Aroma: Süß, sherrytönig und nussig. Eiche, Vanille und maritime Akzente.
Geschmack: Kräftig mit Gewürzen, Früchten und Nüssen. Zum Ende hin leicht pfeffrig.
Abgang: Anhaltend und voll.