(enthält nicht-bezahlte Werbung aufgrund Produktpräsentation )
'Forget Islay - drink Isle of Mull!' - So ist die Pressemitteilung überschrieben, die ich Ende September von Kirsch Import erhalten habe.
Angekündigt wurden hier sechs Abfüllungen der Tobermory Distillerie von der Isle of Mull. Die Marke Ledaig ist die rauchige Variante dieser Destillerie. Kirsch Import hat zusammen mit dem unabhängigen Abfüller Signatory Vintage eine sechsteilige Abfüllungsserie mit den rauchigen Whiskys der Tobermory Distillery auf den Markt gebracht. Bei den Whiskys handelt es sich um Cuvées, die aus Kombinationen verschiedener Wein- und Sherryfässer neuartig komponiert wurden.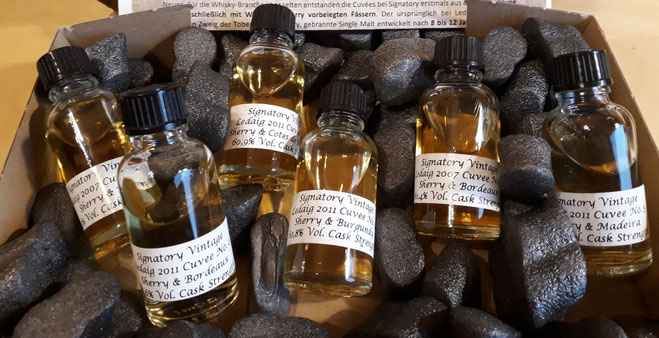 'Die rauchigen Single Malts reifen zunächst für ca. sechs bis zehn Jahre in Refill Spanish Butts, bevor sie ein 29- bis 34-monatiges Finish in Refill Port, Bordeaux, Burgundy, Madeira oder Côtes de Provence Hogsheads erhalten. Im Anschluss wird der Whisky mit der Hälfte des Destillats aus einem der Refill Spanish Butts vereint, das für die gesamte Reifezeit darin verbleiben durfte.' (Auszug aus der Pressemitteilung)
Die Destillation erfolgte am 7. Juni 2007 bzw. 5. September 2011 und abgefüllt wurde am 10.03.2020 ungefärbt und nicht kühlfiltriert.
Aktuell scheint Signatory Vintage sehr gefragt zu sein. Derzeit tauchen recht zahlreiche Abfüllungen bei verschiedenen Shops auf. Andererseits kann Andrew Symington auch auf mehr als 10.000 Fässer in seinem Lagerhaus zurückgreifen.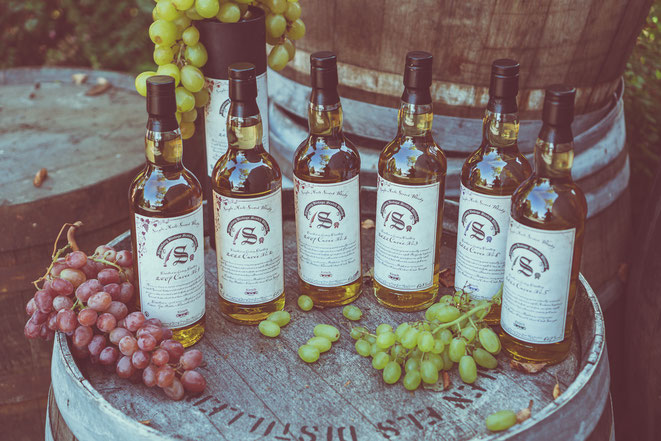 und hier geht es zu dem Live-Stream von Kirsch Import zur Cuvée Serie (Live Stream)