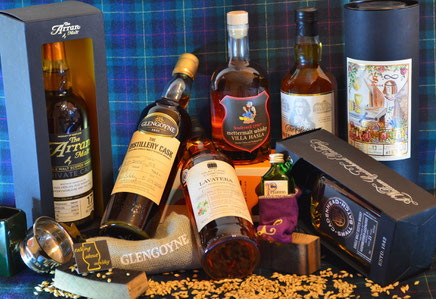 Der Monat September war geprägt von Spontankäufen. Gleich zu Anfang eine Abfüllung von der Islay Cask Company, die ich bisher nur vom Namen her kannte, aber irgendwie hat mich der Caol Ila mit Pinot Finish angesprochen. Genauso erging es mir mit der ersten Ausgabe der neuen Reihe von whic.de. Auch der Whisky aus meiner Heimatstadt war sicherlich kein geplanter Kauf, aber der musste einfach sein. Irgendwann werde ich auch die lokale Brennerei besuchen. Der Glengoyne war eine kompliziertere Geschichte und nicht mal so billig. Selbstverständlich waren auch wieder Flaschen aus der Auktion dabei. Den Abschluss bildet eine weitere lokale Abfüllung, deren Kauf auch eher einer spontanen Laune  entsprungen ist.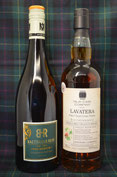 Lavatera Pinot Finish - 57 % Vol. - Caol Ila - Pinot Noir-Finish  
Für den Lavatera wurde ein Pinot Noir Fass des Weingutes Balthasar Ress nach Schottland geschickt und ein 8-jähriger Caol Ila darin ein paar Monate lang gefinisht. Destilliert Mai 2011 und abgefüllt im Januar 2020 in insgesamt 244 Flaschen
Glenrothes 2006 13 Jahre SV Whic Tarot 
Tarot heißt die neue Serie von whic.de mit Whiskys von Signatory Vintage. Dieser Glenrothes alias The Magician ist die erste Ausgabe dieser Reihe. Die Abfüllungen kommen in einem schönen Decanter und einer entsprechenden Tarot-Karte.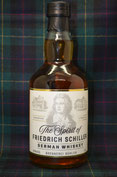 The Spirit of Friedrich Schiller 3 Jahre 
Diesen Whisky hat meine Frau gefunden. Die Brennerei Bühler in meinem Heimatort hat als Hommage an den berühmten Sohn der Stadt Marbach einen Whisky hergestellt. Die Lieferung erfolgte frei Haus.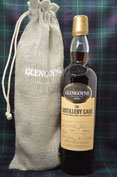 Glengoyne 2005 15 Jahre Port PipeThe Distillery Cask 
"Wir haben es gekostet. Sie haben es ausgewählt.  Es ist jetzt erhältlich...
An diesem Abend wurden vier außergewöhnliche Einzelfässer verkostet und besprochen, und unsere Zuschauer aus der ganzen Welt stimmten für ihren Favoriten. Wir freuen uns, den Gewinner (mit 43% der Stimmen) bekannt geben zu können: der 15 Jahre gereifte Port Pipe"
Die Geschichte zu diesem Whisky ist etwas komplizierter.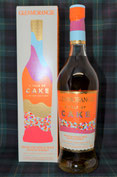 Glenmorangie A Tale of Cake
Ein weiterer Spontankauf. Nachdem mit dem Allta die Private Edition ausgelaufen war, ist dies nun die erste Extra-Abfüllung, die in Deutschland verfügbar ist (soweit mir bekannt). Es gibt ein Kaffeekränzchen mit Kuchen. Die Bewertungen zu diesem Whisky sind recht unterschiedlich. (liegt auf dem Sammelbild leider etwas versteckt)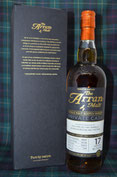 Arran 1996 17 Jahre Sherry Hogshead - Private Cask 
Vor längerer Zeit hatte ich schon einmal ein solches Private Cask von Arran. Der war damals sehr lecker. Nun habe ich mir in der Auktion mal wieder eine solche Flasche ergattert und das für einen vernünftigen Preis.

Pinwinnie 12-year-old Royale Scotch Whisky 
Dieses Mal habe ich mir in der Auktion auch eine Miniatur ersteigert. Eine etwas ältere Abfüllung. Ein Fläschchen mit Säckchen und Liebe zum Detail.
Glenrothes 1996 21 Jahre Cadenhead Small Batch 
Meine zweite Cadenhead's Small Batch Abfüllung. Für einen 21-Jährigen in Fassstärke habe ich hier in der Auktion direkt ein Schnäppchen gemacht.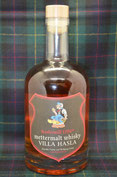 Mettermalt Villa Hasla
Ein Besuch im Einkaufzentrum führt mich an einem Aktionsstand der Fessler Mühle vorbei. Die neueste Abfüllung ist eine Lemberger-Fass-Reifung. Klang interessant und durfte mit nach Hause.